B2B Sales and Time Travel
What is B2B sales time travel?
We'll look at it in the context of time to decision, not close, but the buyer's timeline, decision.
In any given market, you have people who are actively in the midst of a decision, call them buyers.
Another group that we'll call prospects know a purchase decision will need to be made, say around buying new production equipment. The equipment is not needed until next year; their interest and engagement are casual.
And then there the last group, those who could care less we exist, the Suspects.
In B2B Sales you need to time travel forward and assess where your prospect is at and adjust your approach accordingly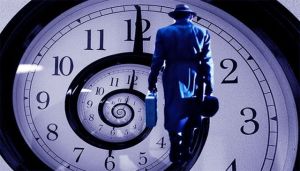 Based on their time to decision (commitment), they will each be exploring and validating different elements of their journeys.
A Buyer is all about specs, product specs, price specs, ROI specs etc
A Prospect that will be making a purchase sometime in the future will be interested in learning, walking that fine line between interest and desire.
A Suspect filters everything through the lens of the world is good, bring on the future. All happy! Everything is good, eyes forward,, nothing needed here and ignores the warning that "winter is coming
Trouble arises for salespeople when, encouraged by their sales manager, they talk to all these people as though they are a Buyer.
There is a potential buyer in all of them. And you need to talk to common interest, use language they can understand and give the understanding that they're going to expand and flourish in the future when they purchase your product or service.
Key Takeaways:
B2B sales time travel is the ability to evaluate potential customers and put them into three categories. There are buyers that are ready now, future prospects and suspects.
The seller has to talk to each of these groups differently according to their buying needs.
The seller needs to disqualify the people that won't lead to a deal. The successful salesman needs to be able to tell these people apart.
To read an excellent article on this from Tibor Shanto click the link below
Sales and Time Travel